Latest News
Villa Sandahl magnetizing a broader market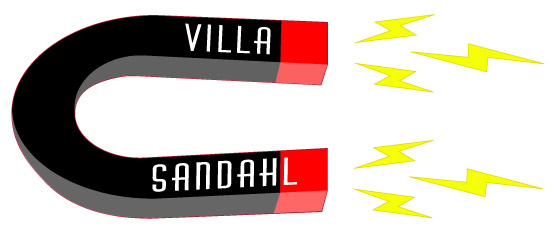 Thanks to a good stock of matured hight quality Riesling wine, and successful cooperation with Borett Hungarian Wines, and despite difficult Corona regulations, Villa Sandahl now conquers the European market. Maria Antoanett Crab, the export manager at Borett, enthusiastically points on how overwhelmed and surprised potential customers get when she demonstrate our wines.
During 2021, we got represented by below Hungarian Restaurants, Wine-bars, and Shops:
Stand 25 Restaurant, Attila út 10, 1013 Budapest,

TG Italy, Oktober 6. utca 8., Budapest 1051 Hungary
Fióka, Városmajor utca 75, Budapest XII
Stand, Szekely Mihaly ucta 2, 1061 Budapest
Culinaris, Balassi Balint utca 7, 1055 Budapest
Felix, Ybl Miklós tér 9, 1013 Budapest,
Kistücsök, Bajcsy Zs. u. 25, 8636 Balatonszemes
Sparhelt, Sas utca 4, 4024 Debrecen
Platán, Balatonföldvár, 8623 Jubileumi tér
Bisztró42, Kossuth Lajos u. 3, 2500 Esztergom
WineNot Wine bar, 1051 Nádor u. 20, Budapest
Ménesi Borbár, Ménesi út 1, 1114 Budapest

Joe Bácsi Étterem, Nagykőrösi út 49, 1188 Budapest
Also during 2021 we got represented by below abroad restaurant and traders:
Grapes and Bubbles, 12 Rue Fontaine, 1390 Grez-Doiceau, Belgium.
Odilon, Lieven Bauwensstraat, B-8200 Brugge, Belgium
BON Import BV, Hopperzuigerstraat 51, 1333 HM Almere, Netherlands
Balatoni, Urania Balatoni Schürbergstarsse 14c 4805 Brittnau, Switzerland
Ryzlinkárna s.r.o. V dolině 1515/1b, 101 00 Praha 10, Czech Republic
Atrox, J. J. Strossmayera 14, 23000 Zadar, Croatia
Nebo Restaurant & lounge, Hilton Rijeka, Costabella Beach, Croatia
Riesling 2019 vintage show at restaurant Fióka
To launch our 2019 vintage on the market, we made a presentation show at restaurant Fioka in Budapest. At the professional part of the show, visited by 30 persons, we tasted for sure all 2019, but we also compared them with all our 2018 and 2017 wines. Finally at the professional part, we tasted some golden oldies, which we realized are still going strong. In the public part over 100 persons visited, we offered our market magnets to taste. Thanks all, for contributing to a nice afternoon in the Fióka garden. Download the Riesling 2019 vintage show presentation (pdf ~10 Mb), by clicking here.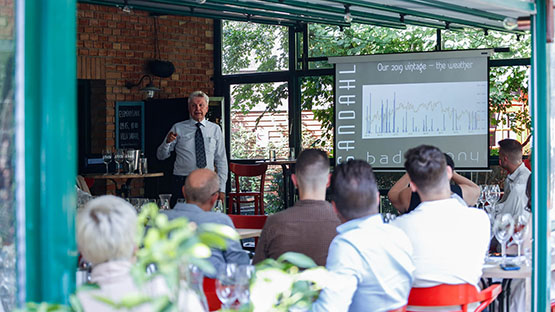 Villa Sandahl's 2018 "Oh deer" awarded as second best wine in VinCE volcano contest
We are very proud to be presented on the front cover of the VinCE March issue as as the second best wine in their Volcano wine contest. VinCE is the most recognized Hungarian wine magazine, published in a Decanter appearance, see their 2021 March issue. 2018 is our best vintage so far, with elegant wines of classic type, and from this vintage Oh deer is our top wine, which we have chosen to call our "rare peak" grade. In the same VinCE issue, our "Solid ground" grade wine 2018 "Dig it" was given16,5 points out of 20, not bad for our entry offering.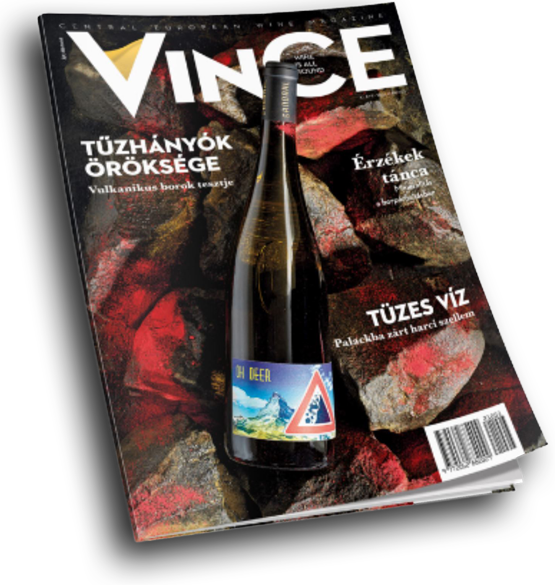 Rabbit Periscope wins the 2020 Grand Prix,
from the Circle of Hungarian Wine Writers
Wow, two prestigious awards in a row. We are equally glad and grateful to receive the Circle of Hungarian Wine Writers award, called the Hungarian Wine Grand Prix. We really appreciate that the Hungarian wine writers, with their unmatched broad overview of the Hungarian wines, has selected our 2017 Rabbit periscope, to be the best they have encountered during 2020.
Our Rabbit periscope is of grade "Mid range" of the 2017 vintage. The 2017 base wine Shop stop, is our entry "Solid state" grade of this vintage, and this is unfortunately sold out by now, but luckily we have two of our "Rare peak" grade still in stock, being the Crystal Cut and Ball of Fame.
For the full explanation of the prize, see our press release.
Selected as wine producer of the year 2020,
by the Hungarian sommeliers
We are immensely glad and grateful to receive the Par Excellence prize for the producer category 2020, from the Hungarian Sommelier Association (MASOSZ). We are happy that our "multicultural" wines of Badacsony soil and climate, Alsace process, new world richness, and Swedish entrepreneurship, really succeed to attract knowledgeable sommeliers at prestigious restaurants.
From later vintages we have produced really excellent wines, which are now approaching their consumption windows. This award will valuably promote our marketing, as we hope there will be a dammed-up demand after the virus crisis is over.
For the full explanation of the prize, see our press release.
Villa Sandahl Internet sale
In these hard times, we are happy to offer Hungarian wine lovers our Villa Sandahl wines, via our newly started Internet sale, see villasandahl.hu.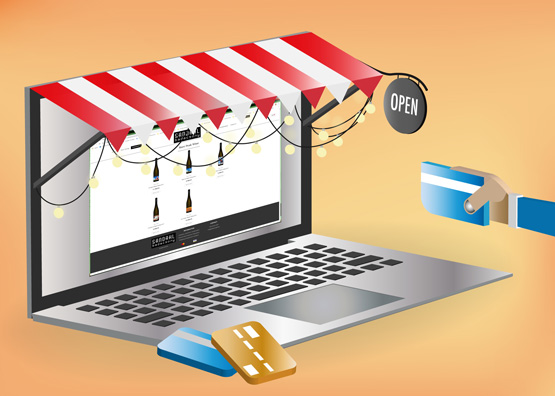 Update of this web site
This web site has now been updated, for your convenience, to supply more thorough information about our operation and our wines.
Select 'Our business' in the left menu, to get information about our company goals and efforts. At the bottom of this page, you can download a comprehensive pdf leaflet and an extensive presentation.
Information about our wines has now become even more extensive. In the left menu, you can start to select any of our past vintages of interest. From every wine in any vintage, you find links to the detailed wine page, which is the same page, as you get linked to, by the QR code on each back label of our wines. Here you can study all aspects of a particular wine, and at the bottom of these wine facts, you get cross linked to any other detailed page of our wines.
Please enjoy !
Market communication
When we broke through 8 years ago, we had only small volumes of few wines, and the market was eager to acquire our rare wines. We soon understood that our wines were maturing beautifully, but we had sold out long before this happened.
Now we have a wide stock of optimal matured wines, which seem to confuse the market. We now offer many vintages at the same time instead of only the latest, sometimes we specify an unknown vineyard on the back label and sometimes we don't, and the prices are very different with no hints on the crazy front label.
Because of our rapid development, we now need to launch a "Sandahl 2.0" market campaign. Download our power-point presentation to check the details.
Quality grades of Sandahl wines
We have recognized that parties on the market are very uncertain of our wine quality. Certainly the Sandahl wines differ from each other in price, but very little information about quality supplements the wine bottle. We will not abandon our "out of the box" policy, for example the crazy labels, but we also must inform more and better. From the 2018 vintage we now "launch a rocket" with three capsules, indicating the quality levels, which we mark clearly on the bottle capsule. The highest quality we name "rare peak", and SANDAHL on the capsule is written in gold, see below.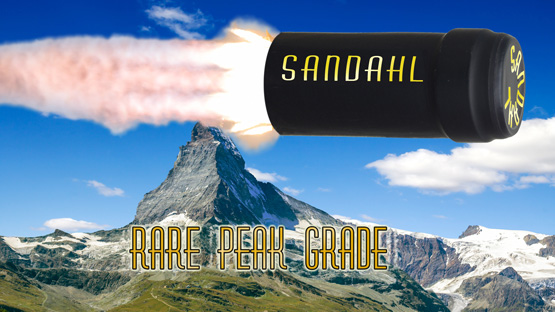 The middle quality we will call "Mid range" and SANDAHL is written with white like it is today, see below.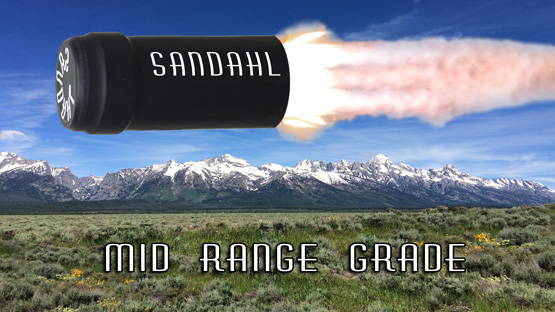 The entry and basic level will now be bottles with screw caps, see below.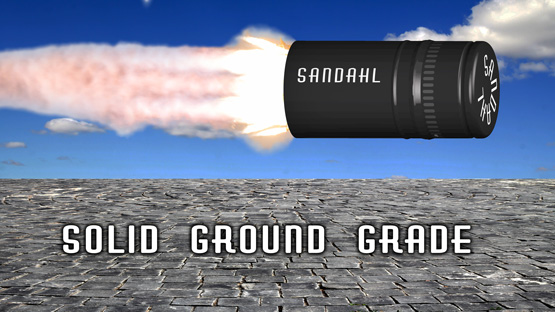 Sommeliers visit
We invited a group of influential sommeliers and restaurant responsible persons to share a tasting with us. We provided of course our best wines, but also took the risk to mix in the best wines from Hirtzberger in Wachau, and Boxler and Stirn from Alsace. We didn't beat all of these competitors, but sometimes we did and sometime we were not far from. Thanks all of you to make this tasting so interactive and successful.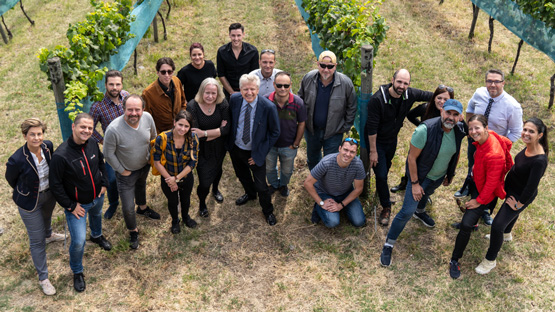 Back Row from left to right: Nóthnágel Szabolcs, Marco di Vora, Pósch Marianna, Madarász Ádám, Palkó Zsolt, Pongrácz Péter, Cserkó Péter, Szabó Helga, Vállai Béla.
First row from left to right: Schneider Erika, Adámy Viktor, Bajkai Zsolt, Gunnel Sandahl, Christer Sandahl, Pongrácz Tamás, Bitai Gergely, Kovács József, Mácsai Ilcsi, Pesti Eszter.
Estimation of maturity
Here is a maturity graphs over our most recent vintages. With this, we want to answer the question: Why do you need to release so many wines, when the cheapest is really good enough ? We claim the answer is: Yes, at bottling time this can be true, but they have very different potential, which the price reflects ! Hope this is a good help for you when to select what you look after.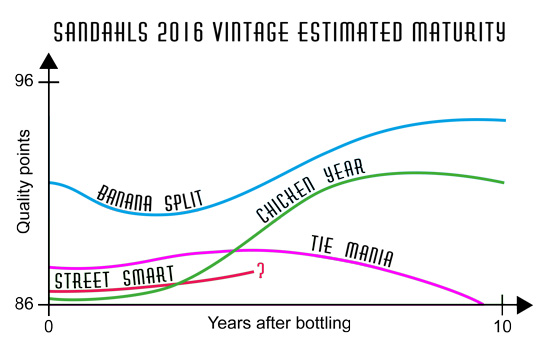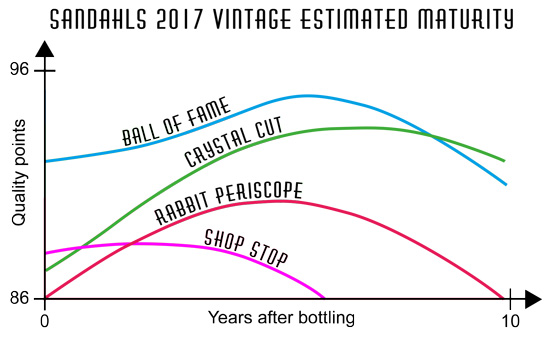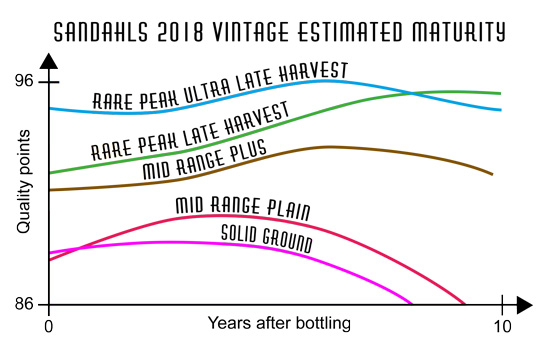 Power Point presentation updated
Our Villa Sandahl Power Point presentation is updated and can be downloaded :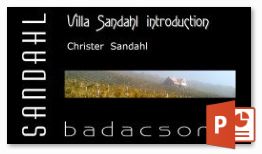 Villa Sandahl Power Point presentation (pdf 14 MB)
Villa Sandahl Power Point presentation (pptx 7 MB)

Subsidy from EU
Our new press has been subsidized from EU via Hungary, see below sign. Thanks all European wine lovers for supporting our struggle for better wine quality.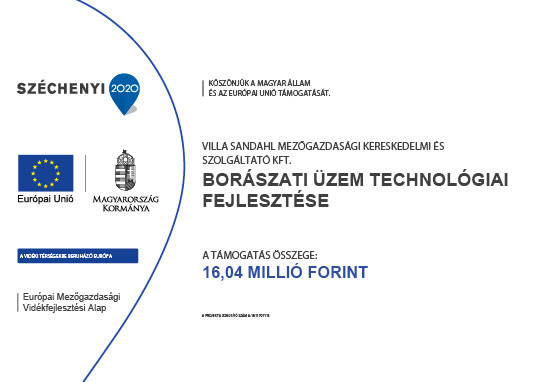 Video clips presenting ourselves
Each Sandahl wine will be presented by a short video clip. Click on the list below to download it :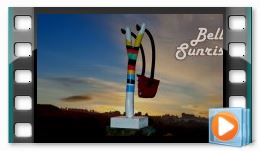 2015 Bella Sunrise (wmv 30 MB)
2015 Bella Sunrise (mp4 37 MB)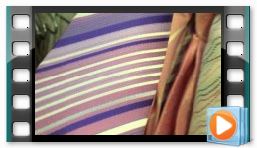 2016 Tie Mania (wmv 40 MB)
2016 Tie Mania (mp4 38 MB)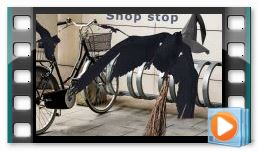 2017 Shop stop (wmv 24 MB)
2017 Shop stop (mp4 51 MB)
We have a promotion video of Villa Sandahl with Rezidencia in the middle of Genesis vineyard :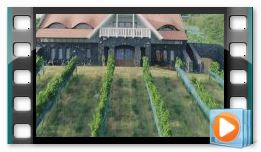 Villa Sandahl promo (wmv 113 MB)
Villa Sandahl promo (mp4 125 MB)
We have a flashback on our short but thrilling history :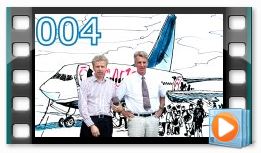 Villa Sandahl History (wmv 122 MB)
Villa Sandahl History (mp4 172 MB)
Report started from our 2018 vintage
Click on "vintage 2018" in the left site menu, to read about events so far occurred.
Our web site updated
We have now updated our website to get more easy to grasp, but still being very fact-based, to supply our fans with such information rarely seen from our competitors. For more easy-to-read articles about our daily work, see our Facebook page (see links under the left menu). See you !
Report from the 2017 vintage
The 2017 vintage information is now updated on this web site, just click on the vintage 2017 in the left menu. (On the photo below, a sunbeam happened to light up the press tray where the juice splashed down.)


Download Villa Sandahl desktop background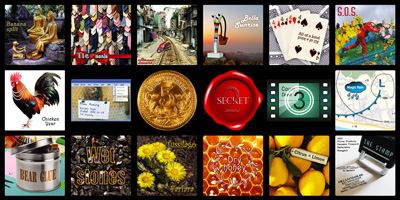 Select below the aspect and resolution for your screen
9:16
640x1136, 750x1334, 1080x1920, 1440x2560
10:16
800x1280, 1200x1920
3:4
768x1024, 1536x2048, 2048x2732
5:4
1280x1024, 2560x2048
4:3
320x240, 384x288, 640x480, 768x576, 800x600,1024x768, 1152x864
1280x960, 1400x1050, 1440x1080,1600x1200, 2048-1536
3:2
480x320, 1152x768, 1280x854, 1440x960, 2560x1700
8:5
320x200, 1280x800, 1440x900, 1680x1050,1920x1200, 2560x1600
5:3
800x480, 1280x768
16:9
854x480, 1024x576, 1280x720, 1366x768,1600x900
1920x1080, 2560x1440, 3840x2160
17:9
2048x1080, 4096x2160
21:9
2560x1080, 3440x1440
2 Gold, 2 Silver, and 5 Bronze medals received from Decanter
From the 2017 Decanter competition, Villa Sandahl has received medals for 3 Riesling wines from vintage 2013 and 5 Riesling wines from vintage 2015. This result clearly demonstrates that Villa Sandahl is the top (Rhine) Riesling producer in Hungary, and one of the best producers of dry white wine in the world. Details:
Gold (95 points) 2015 Dry Honey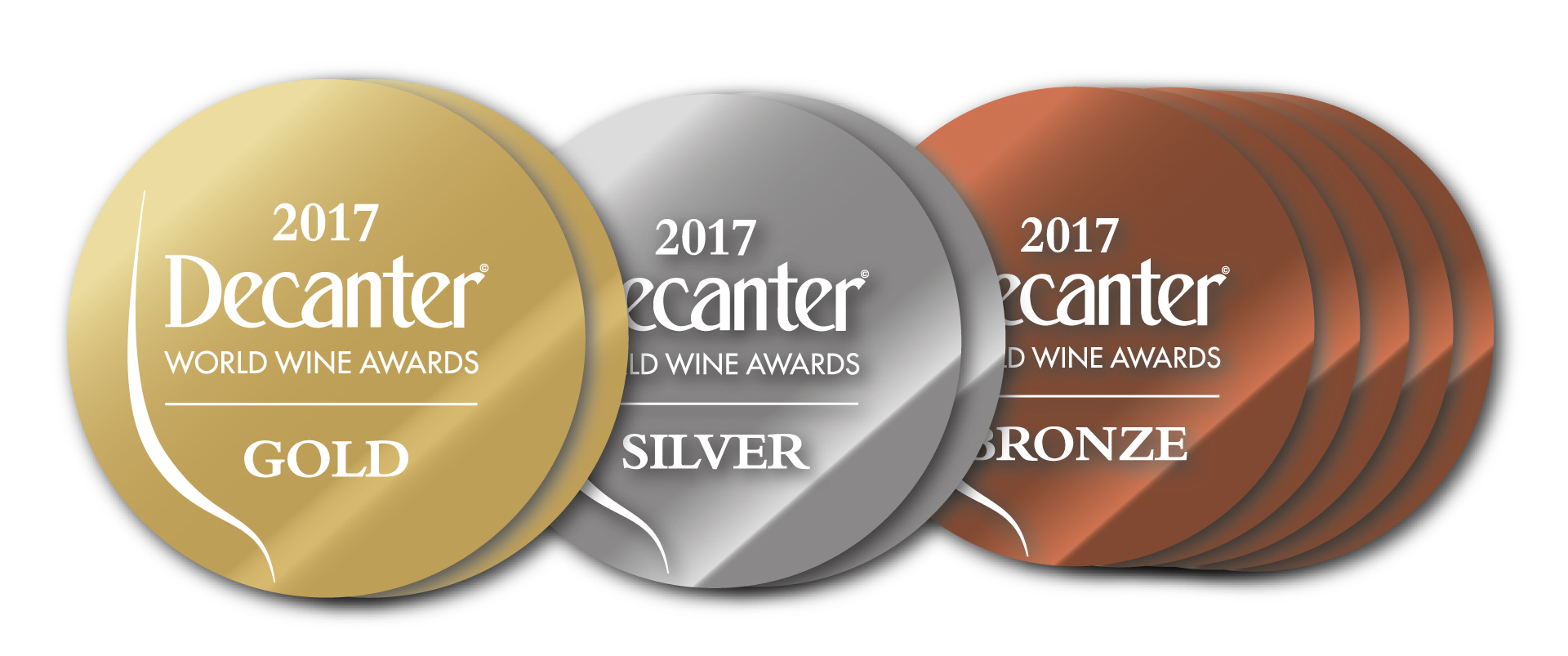 Gold (95 points) 2015 Citrus x Limon
Silver (91 points) 2013 All of a Kind
Silver (90 points) 2013 Count Down
Bronze (89 points)2013 Gold Standard
Bronze (88 points) 2015 Bear Glue
Bronze (88 points) 2015 Bella Sunrise
Bronze (86 points) 2015 Wet Stones
Bronze (86 points) 2015 Tussilago Farfara
Our 2015 wine are now in bottle
We are really proud to present our spectacular 2015 wines. If we have made the best wine so far remains to see, but we have never produced such consistently high quality 10 000 bottle portfolio. Our standard wine "Bella Sunrise" originates from 3rd fraction juice from all vineyards, and the portfolio contains stepwise better wines, ending with the "Dry honey" from the Bishop Garden vineyard 1st fraction juice. The wines will be available from the Plane wine shop in Badacsony, from Katalin Soós in Budapest and Bortársaság shops around in Hungary. For more information click the 2015 vintage to the left. Also see the 2015 harvesting video clips below.
Villa Sandahl opens Sandahl Rezidencia
Friday the 29th of May 2016 is the first open day. On the top floor of the Villa Sandahl promotion house there are four rooms with ten beds, which are now available to rent. Our pension will keep the same high quality level as our wines. For example, the rooms have modern Nordic design, luxury beds with satin sheets, and we offer our quality wines or distinguish beer with toast, in the rooms, in the shared kitchen or on the terrace, and of course you get a joyful breakfast. On appointment we also invite you to a power-point presentation, winery and vineyard visits and an memorable tasting. Zsolt and Judit are waiting for you. For booking information, click this menu at the left or see booking.com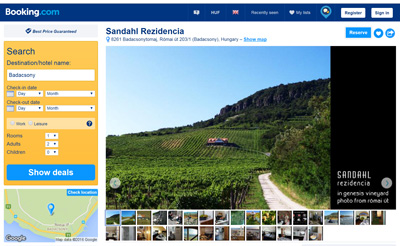 Follow our 2015 harvest struggle on video
We have now harvested 14.6 ton of healthy Riesling, which gives us 7770 liter terrific juice in 7 fractions. During the 2015 harvest, Villa Sandahl shot below six simple video clips, to illustrate our beloved struggle, in order for you to get some great wines in your glasses. Let us cross our fingers to get this happen.
Below video clip shows the approaching harvest situation
Below video clip shows the sampling and measurements of grapes in the vineyards
Below video clip shows the preparation for first harvest day
Below video clip shows the harvest of grapes from our vineyards
Below video clip shows the pressing of the grapes recently harvested
Below video clip shows the juice racking, yeast inoculation and measuring on fermenting juice
2013 Gold Standard wine of the month in VinCE August issue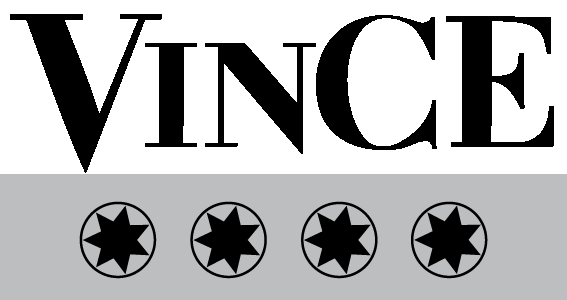 - Pale green color. 
- Elegant smell with moderate intense, nicely opening, gently aromatic with flowers and citrus. 
- Rich and deep taste, much more expressive than in smell. 
- Great balance and harmony. Perfectly integrated, fine and vivid acidity. 
- Well made, fine wine with a clean taste.

Our fifth silver medal from Decanter
The Decanter World Wine Awards (DWWA) is the world's largest and most influential wine competition. This year 240 judges have tasted 16 000 wines. Our 2013 Riesling 'Gold Standard' was a bit ironically found to be only of silver standard :- ). But we have not yet released our two best wines from 2013, we can still hope for some gold. Interestingly Decanter awarded the 2013 'Gold Standard' and Riesling du Monde awarded the 2013 'All of a Kind' (see below), which shows we have wines for any preference.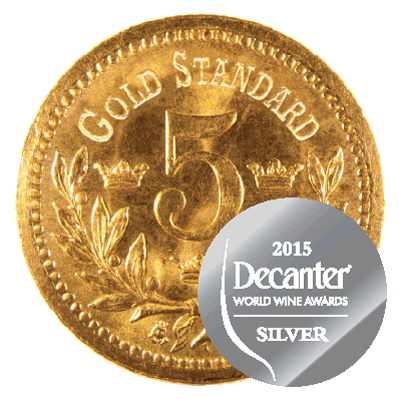 Yet another Riesling du Monde Gold Medal
We are immensely glad to win our third gold medal from Riesling du Monde in Strasbourg. This is the most renowned French competition for white wines, and among the most prestigious wine competitions in the world. Among 800 wines, Villa Sandahl were awarded a gold medal for our '2013 All of a Kind'. Only 31 other producers fetched gold medals, such as world famous producers Dopff & Irion, Dopff au Moulin and Lorentz Gustave.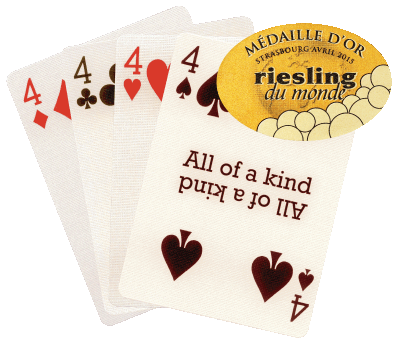 Villa Sandahl in Swedish magazine Allt om Vin (All about wine)
We are very proud for the lovely article about Villa Sandahl in the April edition (no 5, 2015) of the Swedish leading wine magazine "Allt om Vin" (everything about wine). We are quite famous in Hungary, and now we hope to get recognized also in Sweden.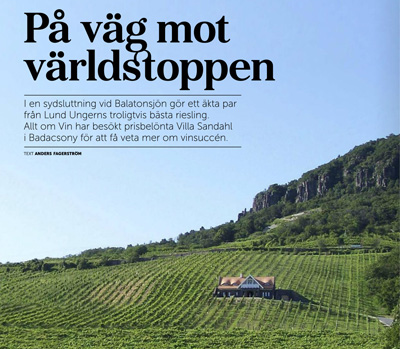 Two silver and two bronze from Decanter 2014
As usual we were successful also with our 2012 vintage. Both 'Rake & scoop' and 'Multiplexor' got silver medals, and 'Elephant tap' got a bronze medal. The only disappointment was the 'Laundry hanger' bronze medal, but its immaturity was misjudged. We submit it next year for better judgment:-)

Successful VinCE rating of our 2012 vintage
Recently our 'Laundry hanger' and 'Elephant tap' received four stars from the Hungarian VinCE magazine. Our 'Rake & scoop' received three stars.

Villa Sandahl recognized in Hugh Johnson's 2014 pocket
We are enormously glad to be positively recognized by Hugh Jones, which is one of the world's most influential wine critics and book author. This pocket is the first wine book that wine lovers buy, and it sells in 11 million copies worldwide. It is impressing how fast wine news are picked up by this publisher, to be available for this number of wine lovers.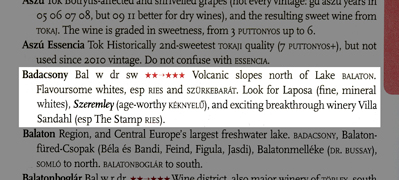 Villa Sandahl again being target for insane vandalism

[Press release] 200 vines have been cut off in the Solitude vineyard in the heart of the Badacsony slope. These insane criminals will again face anger from more than 99 % of the Hungarian people. That we have understood from the overwhelming support we got from Hungarian people after the first vandalism. The great Villa Sandahl success is built on sound entrepreneurship, that doesn't include bribing, blackmailing, threats or anything illegal at all and, consequently, we become impossible to be affected by such means. This crime is not only a sad abuse to one of the treasure vineyards of Hungary, it also brings other sad implications. At last vandalism, we were contacted by the economy magazine Financial Times. Their journalists are continuously writing articles about projects and trading in different countries and considered if they should recommend avoiding investments in Hungary. On our advice they didn't write this, but it shows how important it is for all of us to fight this kind of destructive criminality. This is the second time the very same vineyard is vandalized. By now our patience is challenged, since we can not see the connection between us, the criminals and this particular vineyard. The crime is reported to the police, and we hope these losers will be caught and brought into the light.
Finally an own Villa Sandahl winery
In order to strengthen our independence and control over our wine production, we have now moved into a house that we rent for long term. We are very happy for this and await an excited 2013 harvest and wine making.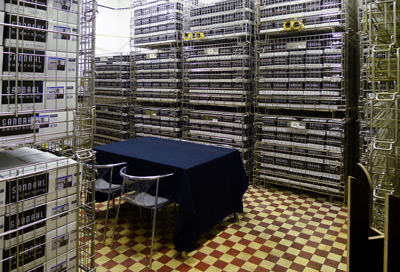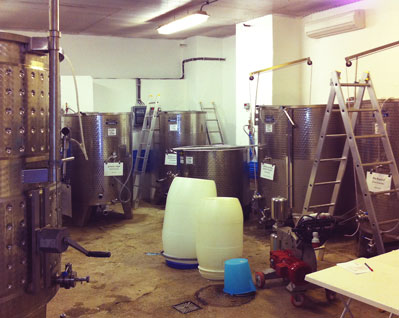 Villa Sandahl 2013 Decanter medals
Last year we received a Decanter gold medal for the 2010 Rhine Riesling The Stamp. We are happy being awarded another gold medal from Decanter, now for the 2011 Rhine Riesling Magic Rain. Like last year's 2010 Rhine Riesling Recept, we also fetched a silver medal for 2011 Rhine Riesling Cappuccino Oil. As Hungarian producers, we are happy to receive so much international recognition.
Both 2011 Riesling wines among top-15 at Pannon Bormustra
Pannon Bormustra awarded both our Rhine Rieslings Magic Rain and Cappuccino Oil to be amongst their top 15 judged dry white wines. To get positioned between such celebrities as Oremus and Demeter is encouraging.
Vandalism crime to world-class value national treasure
[Press release] Villa Sandahl has been awarded many gold medals from top international wine competitions, and thereby created a lot of good recognition for Badacsony and its world class vineyards. However, yesterday was a day of sorrow for Badacsony and the whole Hungary. Sadly we have to announce that one 0.6 ha Badacsony premium vineyard, cultivated by Villa Sandahl and owned by local wine producers, has been damaged very severely by pitiful criminals, cutting off all new sprouts from 1500 vines of 30 years age at 20 cm above ground. The deed is reported to the police for further investigation of the crime. For us it is simply disgusting how anybody intentionally in this way, is capable of destroying one of the best vineyards in the world ! This is exactly as terrible as if it has happened in Alsace or Wachau, and then it would certainly be broad casted as shocking world news.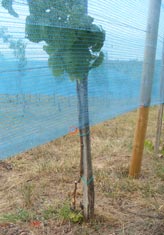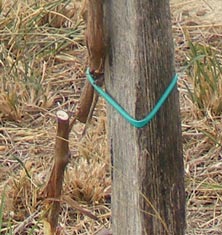 Decanter gold and silver medals to Villa Sandahl
Sandahl 2010 'the Stamp' is the only dry white Hungarian wine awarded a Decanter gold medal. We are extremely proud that Villa Sandahl now reach one vision to be among the top Hungarian wine producers.
Villa Sandahl gets five VinCE stars out of five possible

The VinCE magazine recently held a Balaton wine competition at Château Visz. Both Sandahl 2010 'the Stamp' and 'Recept' were awarded five stars (similar to 18 - 20 points out of 20 possible.)
Villa Sandahl one of 15 top white wines at Pannon challenge
Pannon Wine Challenge being one of the most serious wine competitions in Hungary, judged 2010 The Stamp from Villa Sandahl as one of the 15 top white wines at their 13th wine completion. We are proud that medals keep raining.
Villa Sandahl awarded in France with 2 gold medals
Now there is no doubt about the unique high quality of Sandahl 2010 wines 'Recept' and 'the Stamp'. We caught two gold medals (the only 2 medals awarded to Hungary) on Les Grands Concours du monde, one of the most prestigious competitions in the world. In the winner list we are inter-mixed with world producers such as Gustave Lorentz, Pierre Sparr and Basserman-Jordan. We work very hard to conquer the world and to bring Badacsony back to its former glory.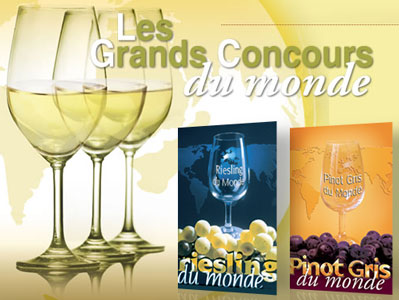 New Villa Sandahl label design
From the 2010 vintage Villa Sandahl has changed their label graphic design. Every vintage and vineyard will from now on have a unique label.