2015 SANDAHL 'BEAR GLUE'
(rhine) riesling, bishop backyard vineyard, mid range grade, badacsony, hungary.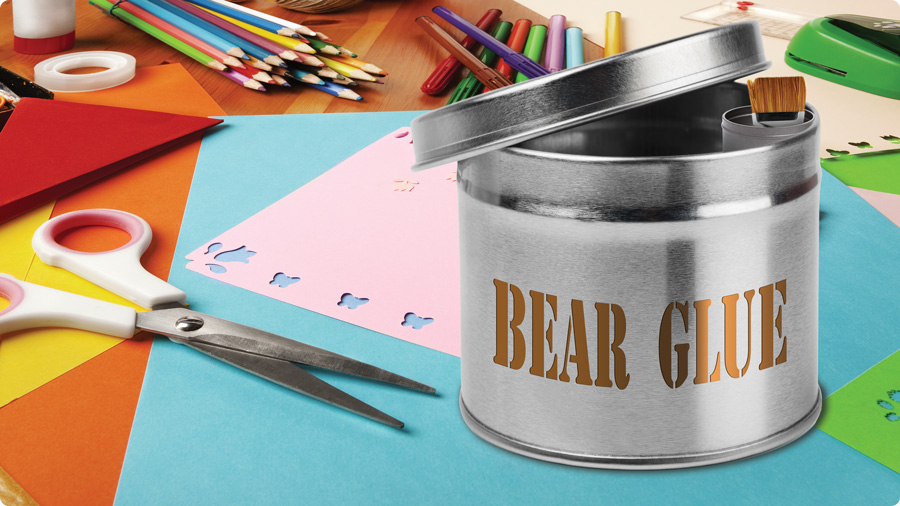 Label story
This selected vineyard "rare peak quality" wine has a label called "Bear glue". This wine is made from gapes of which around 20 % had nice botrytis. That's the reason why the smell from this wine reminds so much about a glue used in Swedish schools several decades ago. This glue was very pupil friendly and could be smelled and even eaten without danger. The smell from the glue came from added almond essence, which is the hallmark smell of botrytis. The glue is still on the market, now sold under the name "Coccoina".
2015 'Bear glue' originates from:
Bishop Backyard 2nd fraction. Around 20 % of the grapes had nice botrytis.
Link to Google map of vineyards location
Video clips from 2015 harvest
Tasting soon after bottling (summer 2016):
Color: Light yellow
Smell: Flowery, lime, apricot and almonds like from bear glue.
Taste: Lovely balance, good rich body, thick in the mouth, colossal after taste lasting for a minute.
Judgment: Bold and dramatic wine, exciting to follow by bottle aging
Tasting summer 2017
Color: Light yellow
Smell: Still a bit shy, but opening up. Soft and sweet.
Taste: Fat and rich as the 'Dry honey', but more breadth and opulence.
Judgment: Still not ready for consumption, but has a bright future. Preferably wait a couple of years.
Tasting summer 2019
Color: Medium yellow
Smell: Strong nose of matured botrytis, very special and exciting for a dry wine. Some soft cardboard in contrast to stylish minerality. Smell reminds of a dishcloth, the classic sign of a dry Chenin Blanc wine from Loire.
Taste: Rich with soft acidity, the hallmark for the 2015 vintage. A vegetal feeling from the botrytis. Long, rich after-taste. Wonderful.
Judgment: Has opened up, but shouldn't been drunk too cold directly from the fridge. Use it to spicy fish dishes, also Asian type.
Analysis (OBI):
Analysis (OBI):
Alcohol: 14.1 %
Sugar: 7.1 g/l
Acidity: 5.5 g/l
Vol.acid: 0.50 g/l
Bottle: 750 ml
Awards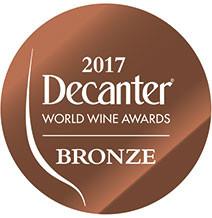 2017 Decanter bronze medal, 88 points
Decanter tasting protocol was not provided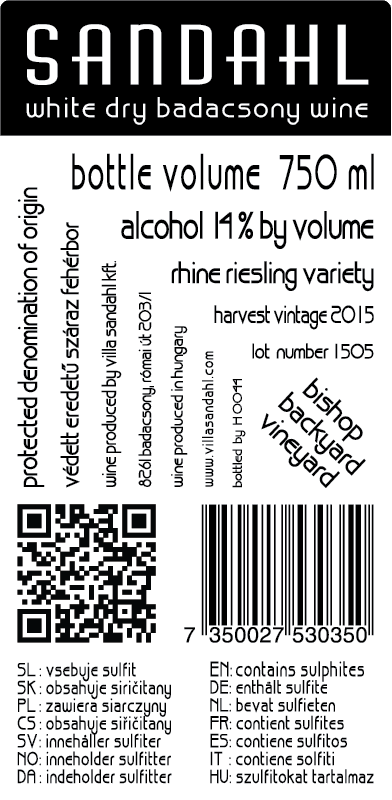 Our other wines
Find below clickable links to all our other wines produced since 2010. Observe, that earlier vintages use to be sold out since long. Yellow means rare peaks, gray means mid ranges, and light blue means solid grounds.
| | |
| --- | --- |
| 2010 | The stamp, Recept |
| 2011 | Magic rain, Cappuccino oil, Give me five |
| 2012 | Laundry hanger, Multiplexor, Rake & scoop, Elephant tap, Box fixture |
| 2013 | Count down, All of a kind, Gold standard, Secret |
| 2014 | S.O.S., m.m.s. |
| 2015 | Dry honey, Wet stones, Citrus x Limon, Bear glue, Bella sunrise, Tussilago |
| 2016 | Banana split, Chicken year, Street smart, Tie mania |
| 2017 | Ball of fame, Crystal cut, Rabbit periscope, Shop stop |
| 2018 | Oh deer, Sign up, Not yet, By the way, Dig it |
| 2019 | Birdie Num Num, Brave Birds, Starling Village, Air Dive |
Internet
For more information, see www.villasandahl.com