2013 SANDAHL 'ALL OF A KIND'
(rhine) riesling, mid range grade, badacsony, hungary.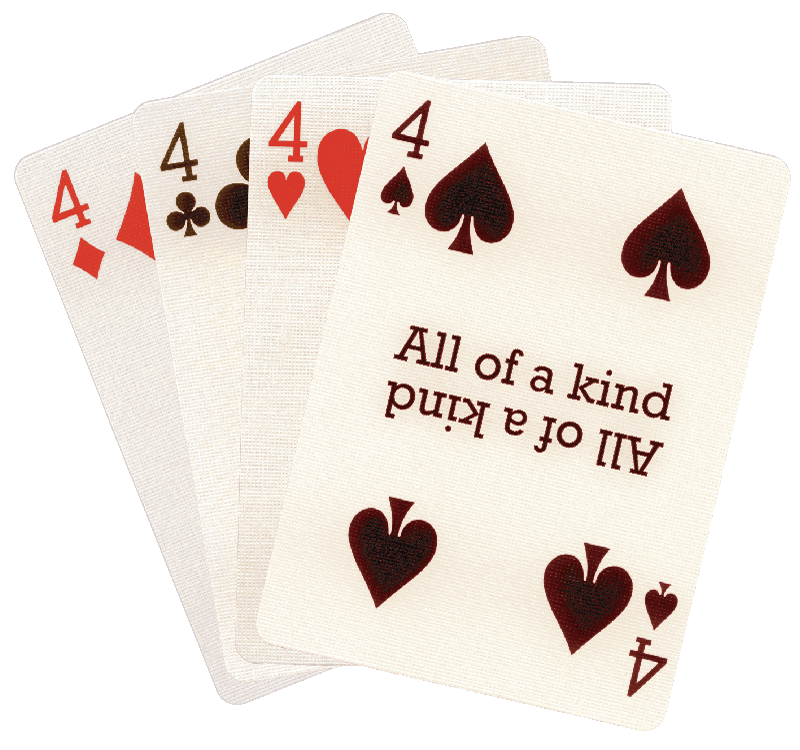 Label story
In this wine we collected grapes of a kind (botrytis) from all our four vineyards
2013 'All of a kind' no 4 originates from a blend of 2nd fractions of below:
Bishops garden
Genesis low
Botrytis grapes from Bishop backyard and Solitude
Link to Google map of vineyards location
Tasting recently after bottling (September 2014)
Color: Light to medium yellow.
Smell: Strong and open, warm botrytis smell with rich and fruity Riesling character, deep and broad in dimension, lush to be Riesling, very charming smell.
Taste: Open and generous, easy to love, warm fruit with balancing acidity, dry wine with detectable but balancing sugar, long smashing finish.
Judgment: Ideal for grilled fish and Asia fish food. Consume at 10 ºC. The wine can be drunk now or aged for several years, depending on preference.
Tasting summer 2017
Color: Bright yellow.
Smell: Sweet, attractive, botrytis with fine petrol smell, mature and groovy.
Taste: Soft, rich taste, dignified and rich, with long after taste.
Judgment: This wine has been favorably approachable all the time back since bottling, and still keeps up very good with age.
Analysis (OBI):
Alcohol: 13,5 %
Sugar: 7.1 g/l
Acidity: 7.0 g/l
Vol.acid: 0.67 g/l
Bottle: 750 ml
Awards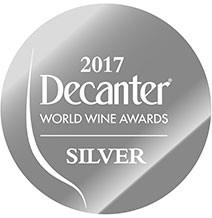 2017 Decanter silver medal, 91 points
Decanter tasting protocol:
Quite expressive with lemon and peach notes, even a hint of orange peel and papaya. Good concentration and harmony prevail.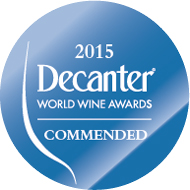 2015 Decanter commended medal
Decanter tasting protocol:
Extremely fresh with leafy, minty notes and a wonderful bouquet of apricot, grapefruit and lime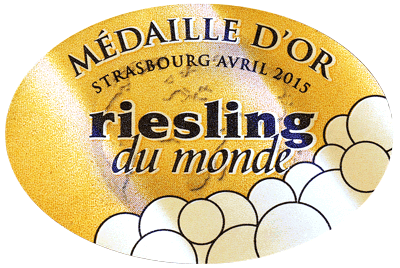 2015 Riesling du monde gold medal
Tasting protocol not provided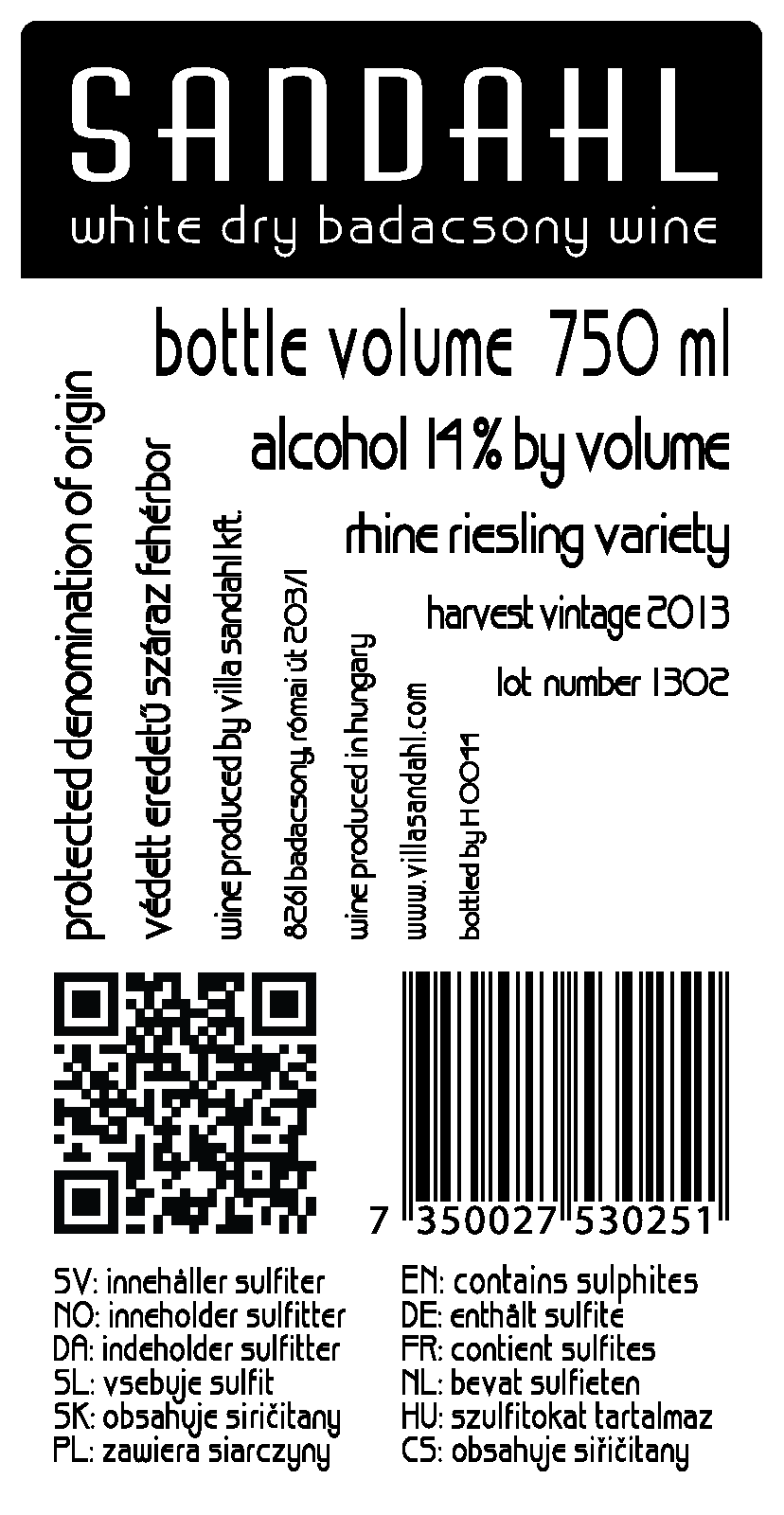 Our other wines
Find below clickable links to all our other wines produced since 2010. Observe, that earlier vintages use to be sold out since long. Yellow means rare peaks, gray means mid ranges, and light blue means solid grounds.
| | |
| --- | --- |
| 2010 | The stamp, Recept |
| 2011 | Magic rain, Cappuccino oil, Give me five |
| 2012 | Laundry hanger, Multiplexor, Rake & scoop, Elephant tap, Box fixture |
| 2013 | Count down, All of a kind, Gold standard, Secret |
| 2014 | S.O.S., m.m.s. |
| 2015 | Dry honey, Wet stones, Citrus x Limon, Bear glue, Bella sunrise, Tussilago |
| 2016 | Banana split, Chicken year, Street smart, Tie mania |
| 2017 | Ball of fame, Crystal cut, Rabbit periscope, Shop stop |
| 2018 | Oh deer, Sign up, Not yet, By the way, Dig it |
| 2019 | Birdie Num Num, Brave Birds, Starling Village, Air Dive |
Internet
For more information, see www.villasandahl.com