2010 Sandahl
Rhine Riesling 'The Stamp'
Genesis, Badacsony, Hungary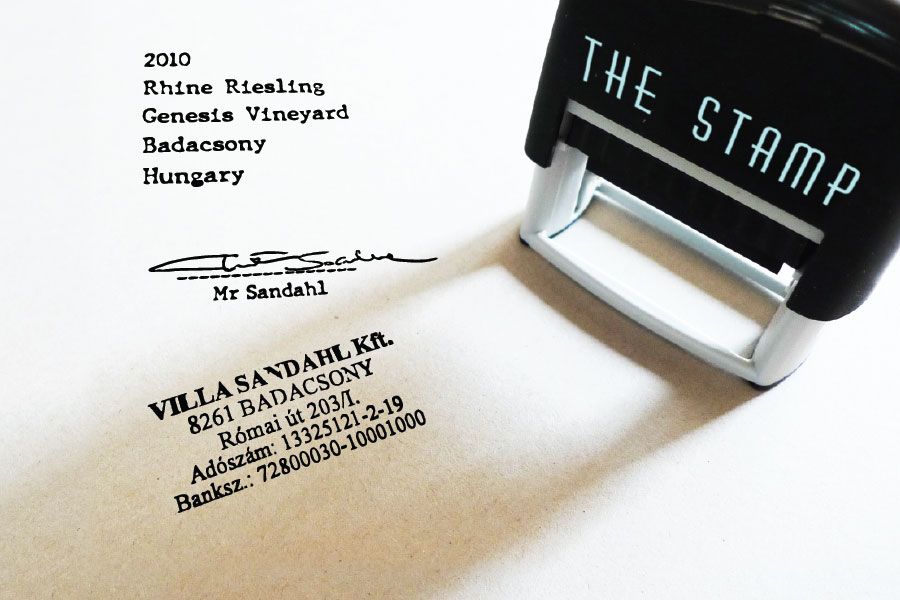 Label story
We very soon found that the company stamp is necessary whoever to visit in Hungary. In the beginning we always forgot to bring it and had to drive back to our office to fetch it.
2010 'The Stamp' originates from:
Genesis vineyard 1st fraction
Link to Google map of vineyards location
Tasting summer 2012:
Color: Medium, youthful yellow.
Smell: The smell is full of citrus, lime, honey, dried fruit and minerals. The elegant acidity is laser sharp and electric. The smell has not yet opened up, but is absolutely promising.
Taste: The taste is rich and full, still young and a bit raw, but with high potential to improve with bottle ageing. The after-taste is very long and wonderfully free from any kind of bitterness.
Judgement: This wine is a monster in superlative characters. It is a bit closed for the moment, but will blossom in a couple of years and last for a good decade.
Analysis (OBI):
Analysis (OBI):
Alcohol: 13.9 %
Sugar: 4.7 g/l
Acidity: 8.1 g/l
Vol.acid: 0.60 g/l
Bottle: 750 ml
Awards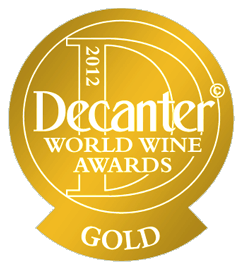 2012 Decanter gold medal
Decater tasting protocol:
Crisp, zesty mineral palate with a note of petrol to lively lemon curd, pears and vanilla. Off-dry and showing good richness of flavour and character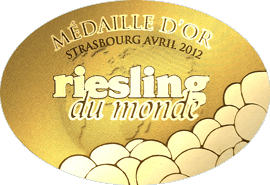 2012 Riesling du monde gold medal
Tasting protocol not provided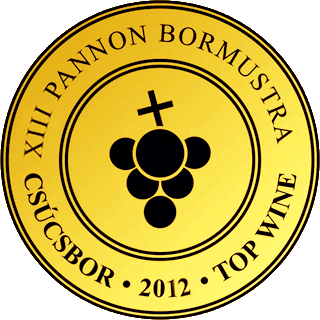 2012 Pannon Bormustra top-10 medal
Tasting protocol not provided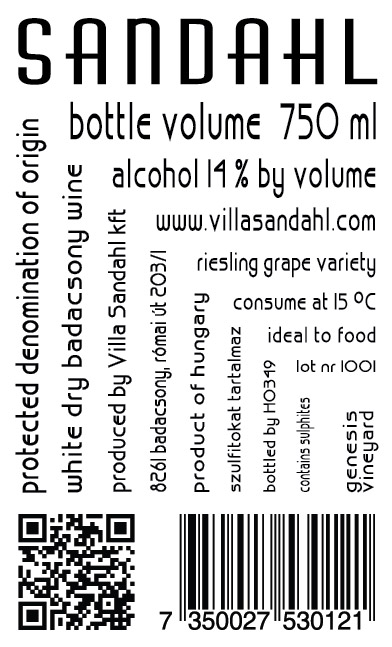 For more information, see www.villasandahl.com