2015 SANDAHL 'DRY HONEY'
(rhine) riesling, bishop backyard vineyard, rare peak grade, badacsony, hungary.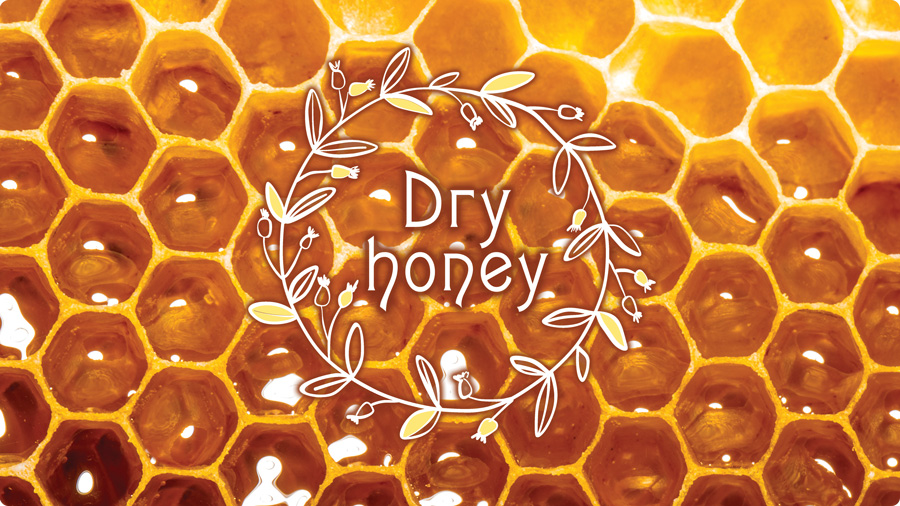 Label story
The theme for 2015 is fragrance of our wines. This selected vinyard wine has a label "Dry honey", because it smells a lot from honey (but is not sweet).
2015 'Dry honey' originates from
Bishop Backyard 1st fraction
Link to Google map of vineyards location
Video clips from 2015 harvest
Tasting soon after bottling (summer 2016)
Color: Middle yellow
Smell: No surprise - a lot of honey, also lime, elegant botrytis in the background, fresh.
Taste: Rich, mighty, well made, without any sharp corners, stylishness beats body, typically the 20115 vintage.
Judgment: A majestic wine with the elegance intact, seldom seen combination of power and subtleness.
Tasting summer 2017
Color: Bright yellow
Smell: Sweet, sweet smell from dried fruit, apricots and peaches.
Taste: Thick, fat, rich but soft taste, an out-of-the-world concentration.
Judgment: Indisputably the greatest wine we have made so far, if preferring this style (like we do).
Analysis
Analysis (OBI):
Alcohol: 14.5 %
Sugar: 5.5 g/l
Acidity: 5.3 g/l
Vol.acid: 0.63 g/l
Bottle: 750 ml
Awards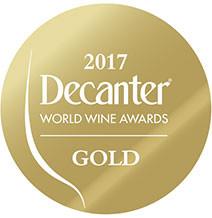 2017 Decanter gold medal, 95 points
Decanter tasting protocol:
Lovely, inviting, pure lemony nose. The palate displays intense white peach and orange blossom characters. Lovely intensity and vibrancy here. Still youthful but very promising with a long, minerally finish.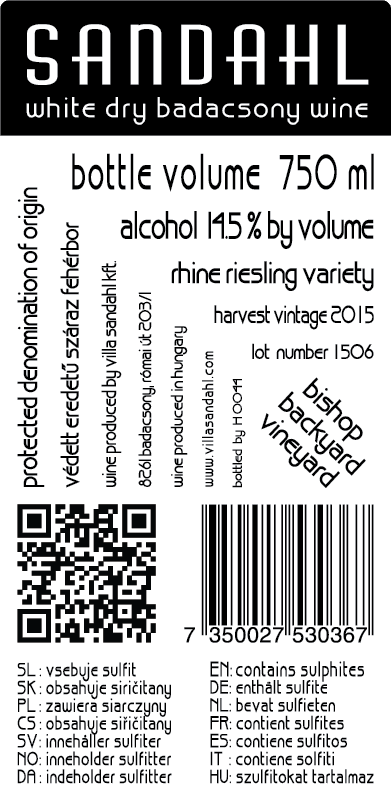 Our other wines
Find below clickable links to all our other wines produced since 2010. Observe, that earlier vintages use to be sold out since long. Yellow means rare peaks, gray means mid ranges, and light blue means solid grounds.
| | |
| --- | --- |
| 2010 | The stamp, Recept |
| 2011 | Magic rain, Cappuccino oil, Give me five |
| 2012 | Laundry hanger, Multiplexor, Rake & scoop, Elephant tap, Box fixture |
| 2013 | Count down, All of a kind, Gold standard, Secret |
| 2014 | S.O.S., m.m.s. |
| 2015 | Dry honey, Wet stones, Citrus x Limon, Bear glue, Bella sunrise, Tussilago |
| 2016 | Banana split, Chicken year, Street smart, Tie mania |
| 2017 | Ball of fame, Crystal cut, Rabbit periscope, Shop stop |
| 2018 | Oh deer, Sign up, Not yet, By the way, Dig it |
| 2019 | Birdie Num Num, Brave Birds, Starling Village, Air Dive |
Internet
For more information, see www.villasandahl.com