2012 SANDAHL 'MULTIPLEXOR'
(rhine) riesling, genesis vineyard high, mid range grade, badacsony, hungary.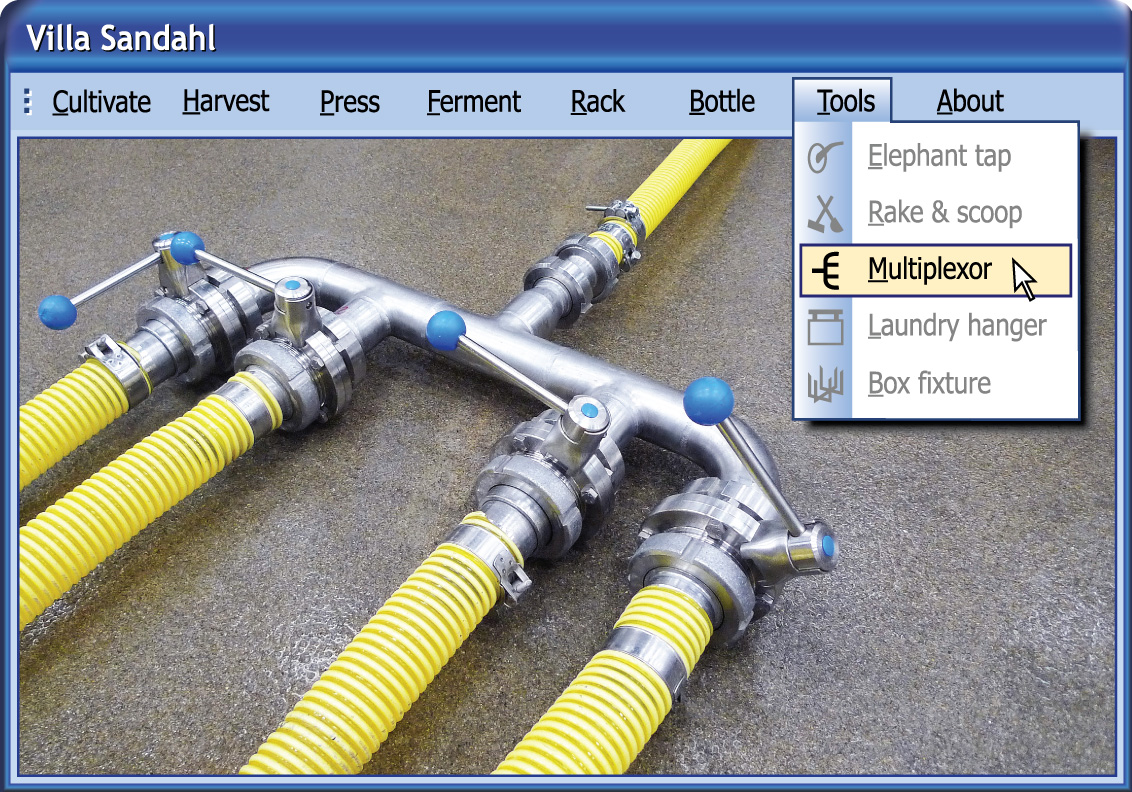 Label story
Multiplexor is a one-in and four-out fork pipe, used to direct the pressed juice to appropriate fraction tank
2012 'Multiplexor' originates from:
2nd fraction juice from the high part of Genesis
Availability
Link to Google map of vineyards location
Tasting recently after bottling (august 2013):
Color: Medium intense yellow.
Smell: Yet again a lot of dramatic Riesling character. Grass hey, nuts, minerals, spices and flowers in a complex mix, broad but not on cost of finesse and elegance. Very exciting.
Taste: Extremely mouth filling, very pure and well behaving in the mouth, and no backlash in the long and balanced after taste.
Judgment: A wine perfect to accompany elegant food, like scrimp, lobster and pike-perch. Due to its richness, this wine is also highly useful to light elegant meat, such as duck breast and pork fillet. Consume at 15 oC.
Analysis (OBI):
Analysis (OBI):
Alcohol: 14 %
Sugar: 3 g/l
Acidity: 6 g/l
Vol.acid: 0.5 g/l
Bottle: 750 ml
Awards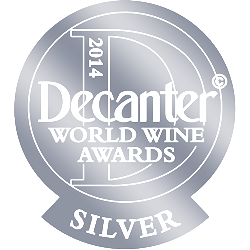 2014 Decanter silver medal
Decater tasting protocol:
Vibrant, youthful nose - citrus fruits and flowers, with hints of minerals. Complex, steely, full-bodied and bursting with plenty of zesty lemon fruit. Nervy character, with a long mineral backbone and a pure, elegant finish.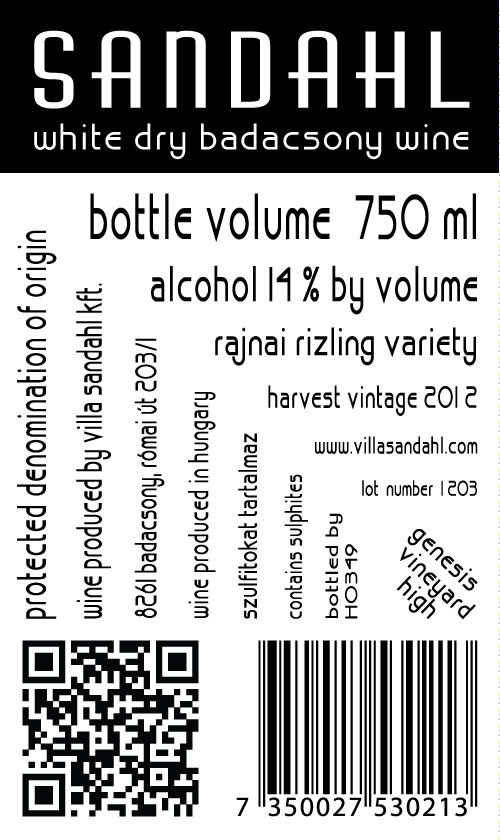 Our other wines
Find below clickable links to all our other wines produced since 2010. Observe, that earlier vintages use to be sold out since long. Yellow means rare peaks, gray means mid ranges, and light blue means solid grounds.
| | |
| --- | --- |
| 2010 | The stamp, Recept |
| 2011 | Magic rain, Cappuccino oil, Give me five |
| 2012 | Laundry hanger, Multiplexor, Rake & scoop, Elephant tap, Box fixture |
| 2013 | Count down, All of a kind, Gold standard, Secret |
| 2014 | S.O.S., m.m.s. |
| 2015 | Dry honey, Wet stones, Citrus x Limon, Bear glue, Bella sunrise, Tussilago |
| 2016 | Banana split, Chicken year, Street smart, Tie mania |
| 2017 | Ball of fame, Crystal cut, Rabbit periscope, Shop stop |
| 2018 | Oh deer, Sign up, Not yet, By the way, Dig it |
| 2019 | Birdie Num Num, Brave Birds, Starling Village, Air Dive |
Internet
For more information, see www.villasandahl.com